The Wyoming Latina Youth Conference is a volunteer based non-profit organization focused on empowering at risk young Latinas through mentorship and awareness. Our annual 2 day event is held every October in Cheyenne, Wyoming. The Wyoming Latina Youth Conference targets 5th-12th grade girls of Hispanic decent and attracts young Latinas throughout the state of Wyoming. Our mission is "To Enrich and Empower young Latinas through mentors, education, and awareness."
---
Join Us October 14 & 15, 2016 for the
Wyoming Latina Youth Conference
---
2015: Shayla Rivera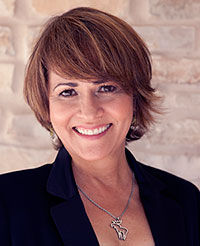 Shayla Rivera is a former Aerospace Engineer with NASA turned Keynote Speaker, TV Host, Emcee/Host, Humorist, Comedian, Actor, Writer, Producer, Seminar Facilitator, Panel Moderator and Awareness Expert.
Her keynotes include subjects which span motivation, inspiration, leadership, diversity, education, STEM education, awareness, stress management, communication, the importance of humor and her life story.
Born and raised in Puerto Rico, Rivera grew up with an avid interest in science, machinery and fixing things. Her family always encouraged her to go to college and have a professional career. Rivera attended Texas A&M University earning a Bachelor of Science degree in Aerospace Engineering with a minor in Psychology. She joined McDonnell Douglas Space Systems at NASA's Johnson Space Center in Houston, to work on NASA's Shuttle and Space Station programs for eight years.
---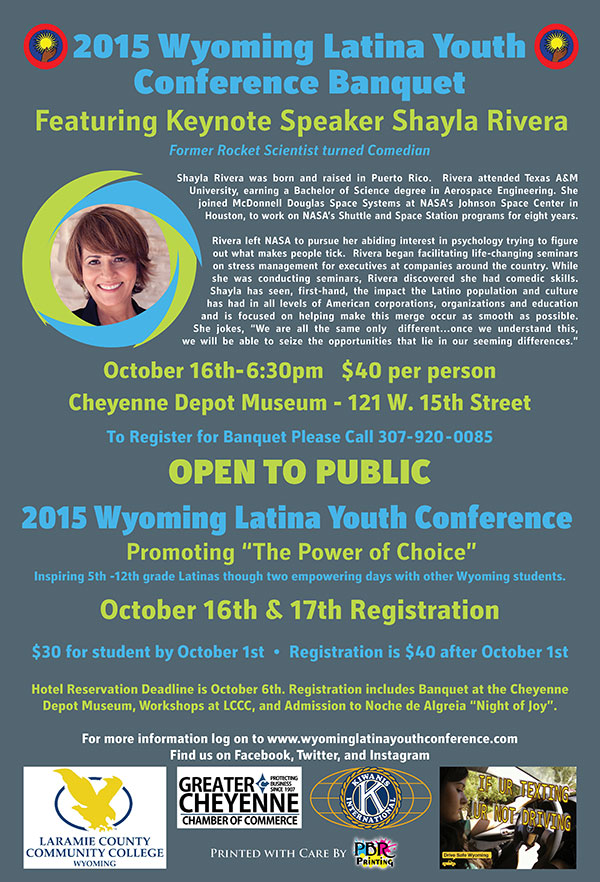 ---