The Wyoming Latina Youth Conference is a volunteer based non-profit organization focused on empowering at risk young Latinas through mentorship and awareness. Our annual 2 day event is held every October in Cheyenne, Wyoming. The Wyoming Latina Youth Conference targets 5th-12th grade girls of Hispanic decent and attracts young Latinas throughout the state of Wyoming. Our mission is "To Enrich and Empower young Latinas through mentors, education, and awareness."
---
Join Us October 14 & 15, 2016 for the
Wyoming Latina Youth Conference
Future conferences will be held in Laramie, Wyoming.
---
Click here to view a letter from Dr. Cecilia (CC) Josephine Aragón, Chair/Executive Director
---
I have some exciting news to share. The Wyoming Latina Youth Conference will move to Laramie Wyoming and will now be under the umbrella of the University of Wyoming and headed by Dr. Cecilia Aragon, Professor of Latino/Latina Studies. As founder and chair for the last 17 years, it has been an honor to work with so many amazing committee members, teen advisors and attendees. We have had outstanding keynote speakers and I have learned so much from everyone who has played a part in the success of the conference. I am grateful to the faculty at the University of Wyoming for understanding the importance of the conference and taking it under its wing. It is time for me to sit back and hand the torch over to Dr. Aragon and her committee. I'm grateful that the conference will continue its good work and continue to change the lives of our young Latinas. A HUGE thank you to our sponsors and supporters. You ALL ROCK!!! God Bless you.

The following is contact information for Dr. Aragon: Cecilia J. Aragón, Ph.D., Associate Professor Theatre and Dance, and Latina/o Studies Director, Latina/o Studies Program
Wyoming Latina Youth Conference c/o University of Wyoming
Ross Hall 105, Dept. 4297 1000 East University Avenue
Laramie, Wyoming 82071
Telephone:(307) 766-4124
Fax: (307) 766-2555
ccaragon@uwyo.edu

Continue to follow us on facebook as we post more information about the October 14/15, 2016 Conference and check information on our website.
---
2015: Shayla Rivera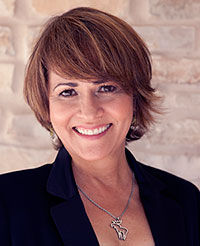 Shayla Rivera is a former Aerospace Engineer with NASA turned Keynote Speaker, TV Host, Emcee/Host, Humorist, Comedian, Actor, Writer, Producer, Seminar Facilitator, Panel Moderator and Awareness Expert.
Her keynotes include subjects which span motivation, inspiration, leadership, diversity, education, STEM education, awareness, stress management, communication, the importance of humor and her life story.
Born and raised in Puerto Rico, Rivera grew up with an avid interest in science, machinery and fixing things. Her family always encouraged her to go to college and have a professional career. Rivera attended Texas A&M University earning a Bachelor of Science degree in Aerospace Engineering with a minor in Psychology. She joined McDonnell Douglas Space Systems at NASA's Johnson Space Center in Houston, to work on NASA's Shuttle and Space Station programs for eight years.
---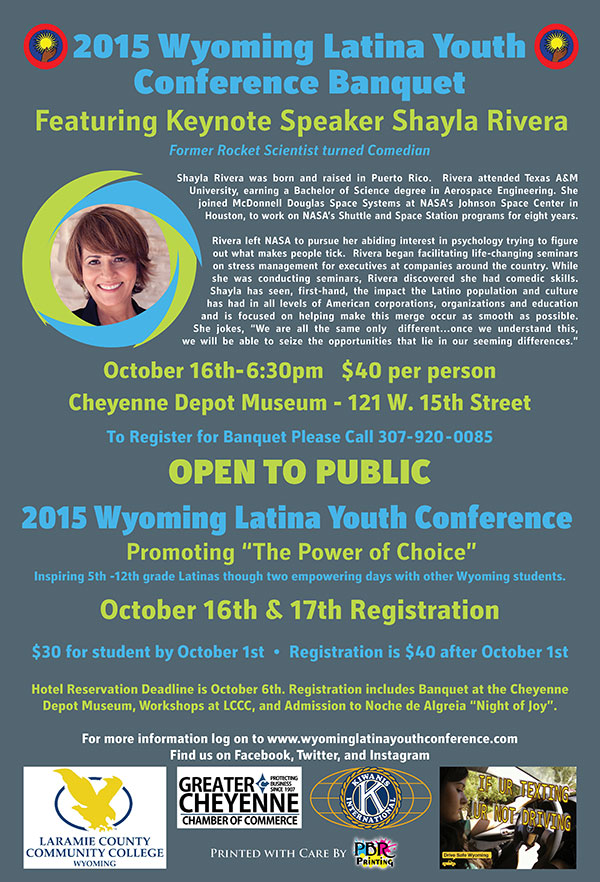 ---